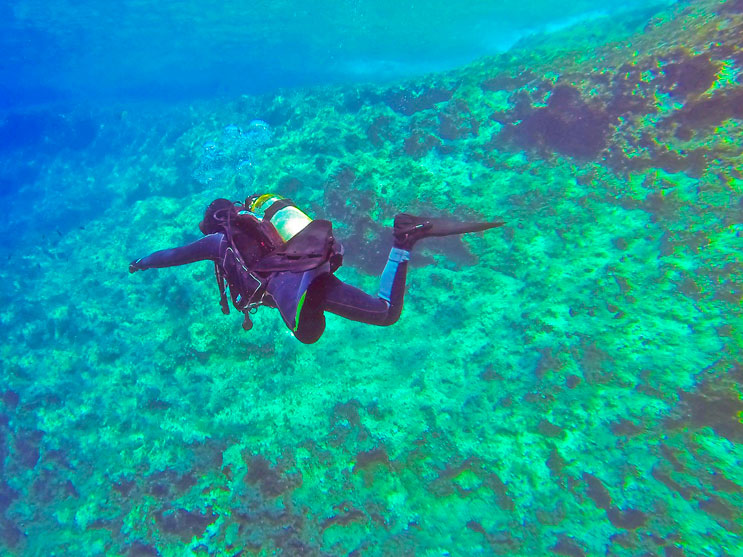 Vasiliadis Diving Club
We are a PADI Five Star Dive Center situated in Thassos Island, in Potos city, the first opened on the Island when the Greek diving law was changed in 2005 opening most the areas for diving activities.
With patience and professionalism, we'll answer to all the issues and concerns that might appear in front of the unknown, remind what has been forgotten and ensure that everybody receives individual support.
From beginner to professional levels, recreational or technical diving, our commitment is to offer safe, fun, boat diving and training based on our instructors experience and using modern equipment.
During the winter time we organize diving trips around the world and, for the ones living in Romania, scuba diving courses.
As a school we have undertaken the initiative in cleaning beaches and ports since we believe that nature must be protected and respected.
The main office was opened in 1993 on the mainland in the city of Drama. Established by Vasilis Vasiliadis, with many years of experience in diving field,since 1978, well qualified after a military career which started in 1973 where, as an officer, he was trained by the Underwater Demolition Team of the Navy and trained and instructed divers for the Greek 'Special Forces' since 1978.
Commercial diver, PADI IDC Staff Instructor and Tec Deep Instructor, he has much experience in both recreational and technical & commercial diving, with us you'll have the best experience and professional training, no matter what your level is: whether you have never been underwater but dream to discover this fascinating world, you already started this adventure and wish to continue your education, become a pro, or to take your training further, beyond the recreational limits as a technical diver, we are prepared to guide you.
He is an A class instructor with 3 stars form the Ministry of Naval Merchandise, a PADI IDC Staff Instructor, with 16 specialties, also Technical Diving International TRIMIX, Gas Blender and NITROX Instructor, visual bottles inspector of PSI as well as authorized equipment technician of MARES, TUSA, SCUBAPRO, POSEIDON, AQUA LUNG, TECHNISUB.
The most common places we have visited are shipwrecks, underwater caves, walls and coral reefs. "Vasiliadis Diving Club" has been to many places in Greece, Malta – the land of knights and many wrecks, Israel and Egypt- with the coral reefs, dolphins and te submarine that dives you down to 80 meters deep, Luxemburg – with its underwater city in an artificial dam, a lake in Belgium near Mons, small island in Holland – and in Kiel in Northern Germany trained using helmets welding and cutting metals underwater. Everyone who dives with us will enjoy the clear blue waters and swim or visit some archaeological sites in the area.